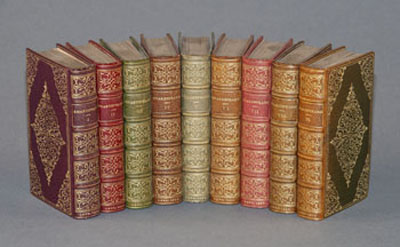 To permit its staff to prepare for its May 2015 closing for renovation – a task that will include moving thousands of feet of books, manuscripts, and graphic material – the Beinecke Rare Book & Manuscript Library will suspend acquisitions for one year, beginning July 1, 2014.
From July 2014 until July 2015, the library will neither purchase nor accept donations of material. After January 2015, the Beinecke's curators will be available on a limited basis to discuss possible acquisitions to be made after July 1, 2015, when the library expects to resume its usual robust collection development program.
"We regret the inconvenience this will cause our friends in the antiquarian book trade," George Miles, curator of the Beinecke's western Americana collection. "It was a difficult decision to make, but the magnitude of the renovation program and the complexity of clearing space to allow this once-in-50-years overhaul render it impossible for us to conduct business as usual in the year before closure. Ironically, once we have cleared the building, it should be possible for us to process new purchases and gifts even as the building itself is being renovated.
"We appreciate the vital role that antiquarian dealers and collectors have played in building our collections. We thank you for understanding the challenges we face, and we look forward to sustaining and enhancing our relations with the trade and donors even as we enter uncharted waters."